Taylor Swift's bodyguard made headlines during the "Eras Tour" last summer, not just for his dedication to ensuring the singer's safety but for the remarkable shift in his career path.
This unnamed security guard, originally from Israel, had served in the Israeli Defense Forces (IDF) before becoming a part of Taylor Swift's security team.
However, he returned to his homeland, not to protect a pop star, but to volunteer for the IDF in the midst of the conflict with Hamas.
The security guard's decision to leave his position as Swift's bodyguard and return to Israel was motivated by a deep sense of duty and concern for the ongoing conflict in the region.
READ ALSO: Trouble Follows Tekashi 6ix9ine: Rapper Arrested in the Dominican Republic
In a statement posted on his Facebook page, he expressed his reasons for the move, stating, "I couldn't stand by while families were slaughtered and burned alive in their homes." This heartfelt statement exemplifies his strong commitment to the protection of his homeland.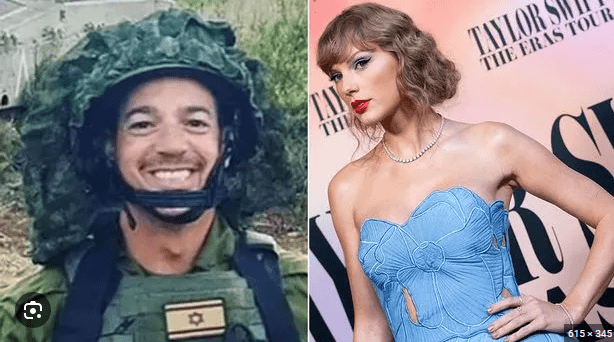 He also shared a photo of himself in his military uniform along with the message, "I Stand with Israel… but it shouldn't be limited to one individual supporting the sole Jewish state.
It should signify 'I stand with humanity!'" His words reflect his belief in the importance of humanitarian principles amid the intense and often tragic conflicts in the region.
The security guard, while expressing his support for Israel, also shed light on the complexities of the conflict.
He mentioned that one side is dedicated to protecting the most vulnerable, including children and the elderly, while the other side uses these individuals as human shields.
This statement underlines the intricacies of the ongoing conflict and the challenges faced by those involved.
The story of Taylor Swift's bodyguard turning from a high-profile job in the entertainment industry to voluntarily serving in the IDF showcases the deep convictions that drive individuals to take action in the face of conflict and crisis.
Visit our Celebrity News Page for updates on Net Worth, biographies, etc.