Latest Entertainment News (Townflex) – In a shocking turn of events, popular Brazilian influencer Luana Andrade, 29, met a tragic end on Tuesday, November 7, while undergoing liposuction surgery at São Luiz Hospital in Sao Paulo.
The model, known for her vibrant presence on social media, had chosen to undergo the cosmetic procedure performed by a private doctor and anesthetist hired by her family.
Complications arose during the surgery, leading to Andrade experiencing four cardiac arrests. The medical team tried to revive her after her heart stopped approximately two and a half hours into the procedure.
Despite their efforts, the surgery was interrupted, and she was transferred to the intensive care unit.
A subsequent medical investigation revealed that Luana Andrade had suffered from a pulmonary embolism, associated with thrombosis.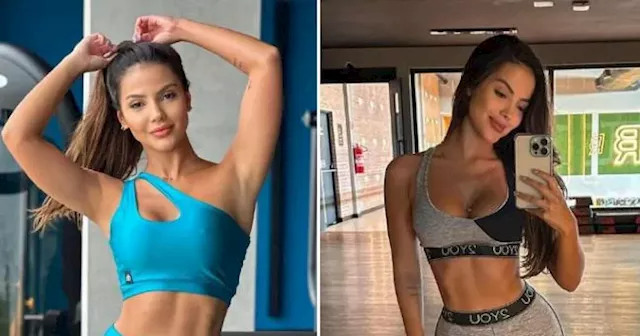 READ ALSO: Tupac Shakur's Murder Mystery: Keffe D's Trial Date Set for June 3
The hospital released a statement explaining, "The surgery was interrupted, and the patient underwent tests that revealed massive thrombosis.
She was transferred to the ICU, where she underwent medication and hemodynamic treatment."
Despite all efforts, Andrade was pronounced dead around 5:30 a.m. on Tuesday, leaving her family, friends, and fans in shock.
Her boyfriend, Joao Hadad, expressed his grief on Instagram, stating, "I am torn apart and living my biggest nightmare. A part of me left."
Luana Andrade and Joao Hadad had gained visibility as a couple through their appearance on the reality show Power Couple Brasil 6 in 2022.
The news of her untimely death prompted condolences from celebrities, including Brazilian footballer Neymar, who paid tribute to the influencer on social media.
Visit our Latest Entertainment News Page for the latest updates on Showbiz, Celebrity Gossip