In response to speculations and criticisms about the longevity of her relationship with Dancehall King Shatta Wale, Maali, Shatta Wale's new girlfriend, has taken to social media with a humorous video asserting her resilience.
In the video, Maali addresses the whispers surrounding her relationship, confidently stating that even if it were to end in tears, she would move on undeterred.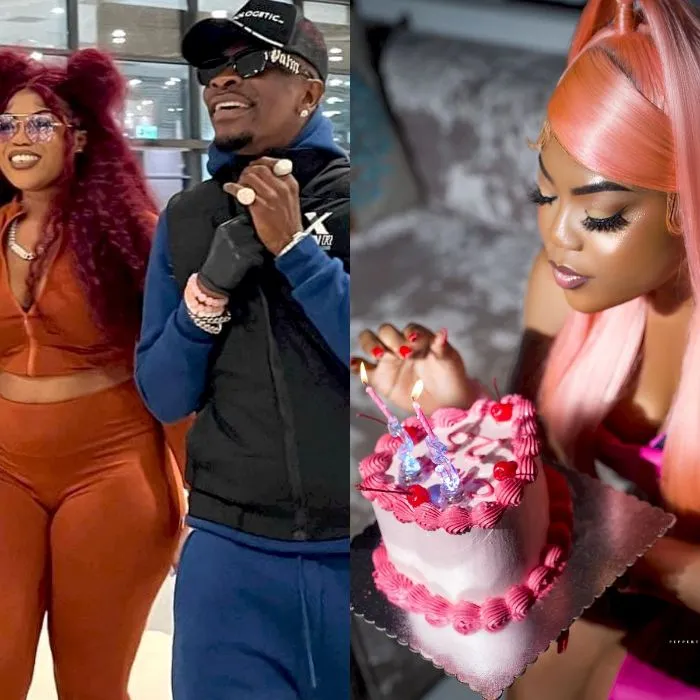 The clip serves as a lighthearted but firm response to those casting doubt on the romance between Maali and Shatta Wale.
READ ALSO: WHAT! Photos of Man in Abena Korkor's Trending Bedroom Video Drops Online
Shatta Wale, whose real name is Charles Nii Armah Mensah Jnr, publicly introduced Maali a few months ago, sharing glimpses of their relationship on his Instagram page.
The announcement sparked discussions, with some reports suggesting that Maali had a previous association as a "hookup girl."
Despite rumors and criticisms, Maali appears unfazed, enjoying her newfound prominence as Shatta Wale's partner.
Social media commentary on a raunchy photo of the couple led to revelations about Maali's past, but her recent video suggests a carefree attitude in the face of scrutiny.
As the public continues to follow the twists and turns of Shatta Wale and Maali's relationship, the couple remains in the spotlight, with Maali's response adding a humorous twist to the ongoing narrative.
Visit our Latest Entertainment News Page for the latest updates on Showbiz, Celebrity Gossip