Kourtney Kardashian and her husband, Travis Barker, are reportedly overjoyed following the birth of their first child together, and their happiness is all the more poignant after a harrowing journey that included life-saving fetal surgery.
The couple welcomed their son over the weekend, and a source revealed to Us Weekly that they are both "elated" with their new arrival.
The insider confirmed the birth of a "beautiful baby boy" on November 4, marking a momentous occasion for the reality star and Blink-182 drummer.
Kourtney Kardashian's road to motherhood this time around took a stressful turn in the final stages of her pregnancy, making the arrival of their son all the more heartwarming.
According to a source cited by People, Kourtney is now relishing the opportunity to "snuggle her baby boy" and is feeling "blessed."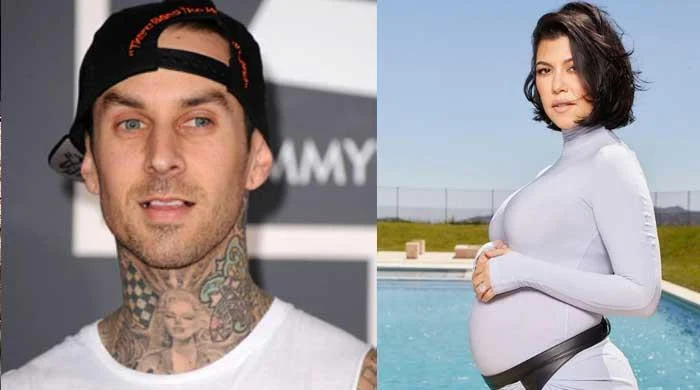 READ ALSO: Kim Kardashian Reports for Jury Duty in High-Profile Gang Violence Murder Case
Although the couple and their families have yet to make an official announcement or share photos of their newborn, the news is cause for celebration.
Their journey to this point has been a long and challenging one, with two years of attempts to conceive and multiple rounds of IVF before finally succeeding. Kourtney has previously mentioned that she believes her natural pregnancy was "God's plan."
In September, Kourtney Kardashian revealed that she underwent a "terrifying" fetal surgery to ensure the health and safety of her unborn child.
The couple had eagerly awaited their baby's arrival, with Travis Barker noting her due date was set for Halloween during an appearance on the Kardashian family's Hulu series.
On the morning of the baby's birth, Travis Barker's Instagram Stories featured promotions for his clothing line, Famous, but made no mention of the new addition to their family.
This marks Kourtney Kardashian's fourth child, as she already has three children—Mason, Penelope, and Reign—from her previous relationship with Scott Disick.
For Travis Barker, it is his third child, with two children from his marriage to Shanna Moakler, and he also considers Shanna's daughter with Oscar De La Hoya as his child.
While the couple is yet to share more details about their newborn, their joy and relief are palpable as they embark on this new chapter of parenthood together.
Visit our Celebrity News Page for updates on Net Worth, biographies, etc.