In a recent revelation, Kim Kardashian, the reality star and business mogul, has shared that her eldest child, North, who is 10 years old, often behaves as though she were an only child, showing a marked disinterest in her younger siblings.
Kim, who co-stars on FX's "American Horror Story: Delicate," opened up about her family dynamics in a recent episode.
Kim Kardashian shares four children with her ex-husband Kanye West: North, Saint (7), Chicago (5), and Psalm (4). The couple was married from 2014 until their separation in 2021, with their divorce finalized in 2022.
Speaking about North, Kim explained, "I feel like North is like, lives her life like an only child, does her thing." In contrast, she described her two youngest children, Chicago and Psalm, as being so close in age that they often act like twins, constantly in each other's company.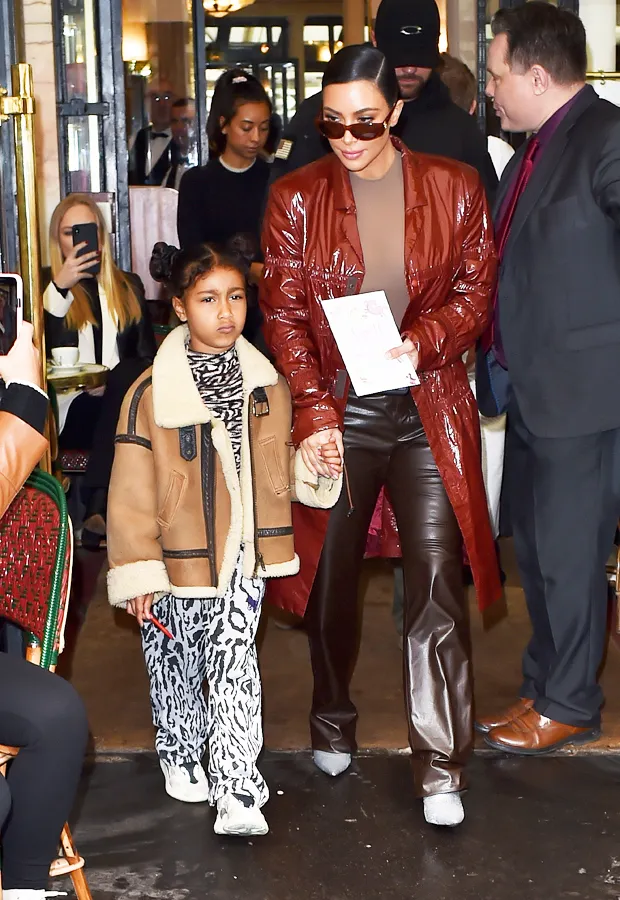 Kim expressed her desire for North and Saint to bond more, saying, "So Saint loves the little ones, would love North if she would hang out with them, but she won't, so I wanna give him a little bit of attention."
She also mentioned that Saint is a "momma's boy" and that she cherishes this stage in his life, realizing that it won't last forever.
READ ALSO: Trouble Follows Tekashi 6ix9ine: Rapper Arrested in the Dominican Republic
She provided a touching example of Saint's growing independence, where he no longer wants her to kiss him goodbye at school.
To foster their individual interests, Kim shared her approach to taking her children on specialized trips that cater to their passions.
She revealed, "I try to find what my kids' passion is and do a trip with them." For instance, she recently planned a "Soccer Mom Tour Trip" to London and Paris for Saint and his friends, who are avid soccer fans.
Kim also discussed past trips, including one to San Diego with Chicago and her friends to explore the city's zoos and Legoland.
Additionally, she highlighted North's interest in Paris and fashion, which led to a memorable Paris Fashion Week adventure.
Kim Kardashian's candid insights into her family dynamics and her commitment to nurturing her children's interests provide a glimpse into the life of one of Hollywood's most influential figures.
Visit our Celebrity News Page for updates on Net Worth, biographies, etc.