Burt Bacharach, an Oscar-winning pop star and a singularly gifted and popular composer, has died.
Burt Freeman Bacharach was an American composer, songwriter, record producer, and pianist who composed hundreds of pop songs from the late 1950s through the 1980s, many in collaboration with lyricist Hal David.
Millions were delighted by his quirky arrangements and unforgettable melodies on "Walk on By," "Do You Know the Way to San Jose," and dozens of other hits.
Bacharach died of natural causes at home in Los Angeles on Wednesday (February 8), according to publicist Tina Brausam.
Burt Bacharach is dead: the composer died at age 94.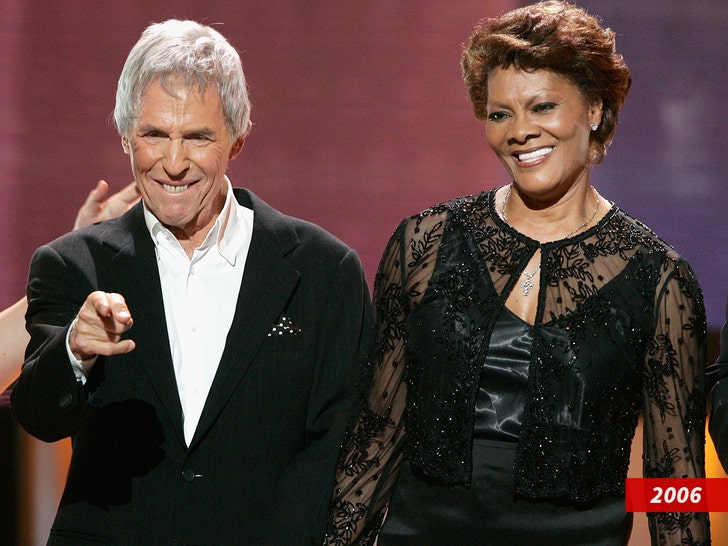 Burt Bacharach Personal Life, Wife Children
Bacharach has been married four times. His first marriage was to Paula Stewart and lasted five years (1953–1958). His second marriage was to actress Angie Dickinson, lasting for 15 years (1965–1980). Bacharach and Dickinson had a daughter named Nikki Bacharach, who was autistic and took her own life on January 4, 2007, at the age of 40.
Bacharach's third marriage was to lyricist Carole Bayer Sager, which lasted nine years (1982–1991). Bacharach and Bayer Sager collaborated on a number of musical pieces and adopted a son named Cristopher. This marriage is mentioned in Monty Python's The Meaning of Life. Bacharach married his fourth wife, Jane Hansen, in 1993: they have two children, a son named Oliver and a daughter named Raleigh. His autobiography, Anyone Who Had a Heart, was published in 2013.
Burt Bacharach Cause OF Death
Just as stated earlier by his publicist Tina Brausam, Bacharach died of natural causes.
Burt Bacharach Biography
Born in Kansas City, Missouri, in 1928 and raised in New York, Bacharach would sneak into jazz clubs underage to hear performers such as Count Basie and Dizzy Gillespie, while immersing himself in the work of composers such as Stravinsky and Ravel. He was classically trained at schools in Montreal, New York and California, and, following a spell in the US army, he became a piano accompanist to musicians, including Vic Damone, the Ames Brothers and his first wife, Paula Stewart. He also worked as an arranger and conductor for Marlene Dietrich when she toured Europe in the late 50s and early 60s.
Bacharach's songwriting breakthrough came in 1957, when he met lyricist Hal David at New York pop powerhouse the Brill Building. They scored back to back UK No 1s with two of their earliest songs, The Story of My Life by Marty Robbins (Michael Holliday in the UK hit version) and Magic Moments by Perry Como.
Topped by David's variously whimsical, wounded and earnestly romantic lyrics, Bacharach created expert arrangements featuring close vocal harmonising, string sections, jazz piano and distinctive details, such as twinkling percussion and whistled melodies. Bacharach's classical training also helped him deploy unusual and characterful time signatures.
Together, he and David created a string of all-time classics: I Say a Little Prayer, sung by Aretha Franklin, What's New Pussycat? by Tom Jones, The Look of Love by Dusty Springfield, Make It Easy on Yourself by the Walker Brothers, and many others.
Raindrops Keep Falling on My Head, performed by BJ Thomas and featured in the film Butch Cassidy and the Sundance Kid, won a Grammy and an Oscar in 1969, while Bacharach's music for the film won the Oscar for best original score.
Dionne Warwick became one of Bacharach's most enduring and fruitful collaborators. Their hits together include Walk on By, Do You Know the Way to San Jose?, Anyone Who Had a Heart, A House is Not a Home (later a hit for Luther Vandross) and her own original version of I Say a Little Prayer. Warwick later successfully sued Bacharach after he and David stopped working together, stranding her without material. It was a "very costly and unfortunate" dispute, Bacharach told the Guardian in 2019: "I stupidly handled it wrong." He and Warwick reconciled for the 1985 Aids charity single That's What Friends Are For.
After he and Stewart divorced in 1958, Bacharach married three more times, to Angie Dickinson in 1965, Carole Bayer Sager in 1982, and Jane Hansen in 1993. He and Hansen, who remained married until his death, had two children, Oliver and Raleigh. Nikki Bacharach, his daughter with Dickinson, killed herself in 2007, aged 40, after a history of mental health issues.
Bayer Sager became a successful musical collaborator in the 80s, writing lyrics for new Bacharach songs performed by Neil Diamond, Roberta Flack and Christopher Cross, whose theme for the 1981 movie Arthur won Bacharach his second Oscar for best original song.
His hit rate tailed off after the mid-80s, but he continued to pursue eye-catching collaborations, with, among others, Ronald Isley, Dr Dre and Sheryl Crow. He made a pair of albums with Elvis Costello, plus a version of I'll Never Fall in Love Again with him for the 1997 movie, Austin Powers.
RIP
Also Read: Sam Smith's 2023 Grammys performance of "Unholy" brought accusations of satanism.