Anne Heche cause of death was revealed finally after the actress was announced dead officially on Friday, August 12, 2022, following a horrific car crash weeks ago.
The actress was in a car that was moving quickly when it drove off the road and struck a house that caught fire according to Los Angeles Police Public Information Officer Jeff Lee's narration of the story.
The accident took place on Aug. 5 in Los Angeles, the actress remained in a coma and never regained consciousness.
After matching with a recipient of an organ donation, Heche was certified brain dead on August 12 and removed from life support on August 15.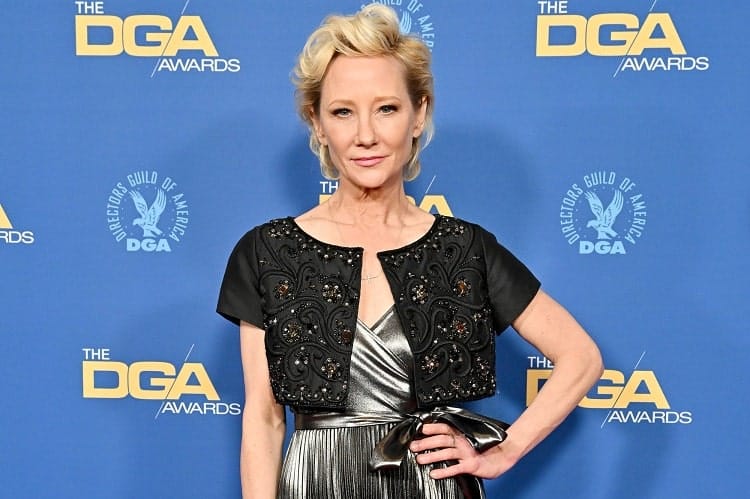 Anne Heche's Cause Of Death
The actress's death was caused by smoke inhalation and the thermal burns she incurred in her vehicle accident on August 5, according to the Los Angeles County Medical Examiner-Coroner.
It was again added in the document suffered a sternal fracture due to blunt trauma as a contributing factor to her death, which was ruled accidental.
She passed away at age 53, at the Grossman Burn Center of the Californian West Hills Hospital and Medical Center.
Heche is survived by 20-year-old son Homer Laffoon, whom she co-parented with ex-husband Coleman "Coley" Laffoon, and 13-year-old son Atlas Heche Tupper, whom she shared with ex-boyfriend James Tupper.
Heche's older of two sons, Homer Laffoon, 20, also reacted to the death of his mother in the statement below.
"My brother Atlas and I lost our Mom," he says. "After six days of almost unbelievable emotional swings, I am left with a deep, wordless sadness. Hopefully my mom is free from pain and beginning to explore what I like to imagine as her eternal freedom."
"Over those six days, thousands of friends, family, and fans made their hearts known to me," he says. "I am grateful for their love, as I am for the support of my Dad, Coley, and my stepmom Alexi who continue to be my rock during this time. Rest In Peace Mom, I love you."
Heche's rep also disclosed the below paragraphs in a press statement.
"We have lost a bright light, a kind and most joyful soul, a loving mother, and a loyal friend. Anne will be deeply missed but she lives on through her beautiful sons, her iconic body of work, and her passionate advocacy,"
"Her bravery for always standing in her truth, spreading her message of love and acceptance, will continue to have a lasting impact."
Anne Celeste Heche was an American actress who came to recognition portraying twins Vicky Hudson and Marley Love on the soap opera Another World, winning her a Daytime Emmy Award and two Soap Opera Digest Awards.