Latest Entertainment News (Townflex) – Grammy award-winning singer Adele has decided to break her four-month sobriety and indulge in wine again, just in time for the second leg of her Las Vegas residency.
The 35-year-old star, who previously admitted to being a 'borderline alcoholic' during her twenties, expressed concern about her tolerance for wine possibly diminishing.
Despite facing headaches from the beverage, Adele announced her plans during a show in Las Vegas, stating, "I stopped drinking, but obviously now I'm ready to start again because it is my break."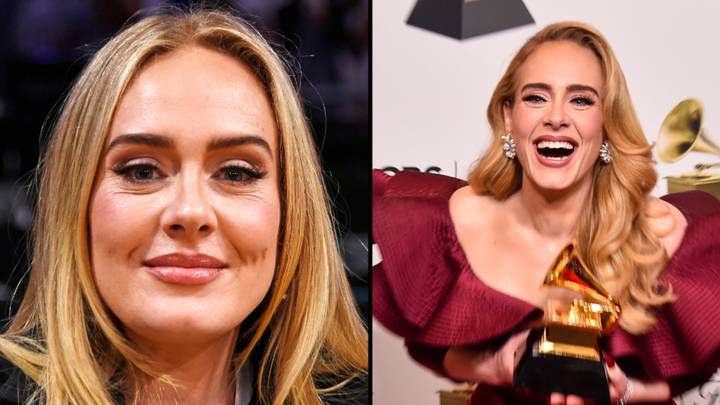 She joked about being '35 going on 85′ and explained her preference for a mix of sparkling water and white wine with ice, as red wine adversely affects her voice.
During the performance, Adele lamented, "I can't drink red wine ever when I'm singing because I don't know about you, but red wine f***s me up. I cannot handle it."
READ ALSO: No More Drinks: Lewis Hamilton To End His Drinking Habit Because Of This Reason
She vividly described the aftermath, saying, "A glass of red wine tips me over the edge. I have the worst hangover, my whole mouth and tongue turns red. I look like a disaster, and it just gets rid of my voice."
Last month, Adele opened up to fans about her past struggles with alcohol, revealing, "I was literally borderline alcoholic for quite a lot of my twenties, but I miss it so much. I cut out caffeine."
Visit our Latest Entertainment News Page for the latest updates on Showbiz, Celebrity Gossip