Townflex Entertainment News – Abena Korkor has taken over social media trends as she is currently trending and has the attention of all Ghanaians and even beyond talking about her after releasing nak3d photos and videos of herself.
The mental health advocate Abena despite all the bashing and trolls seems not to be bothered at all as she shakes the whole of social media with her new full nak3d posts.
The 31-year-old Abena Korkor who is battling bipolar disorder became the talk of the town and even is currently is as at the time of this post after she took to her own Instagram page to serve her followers with the full view of what she was supposed to keep for the view and enjoyment of her future husband only.
In the post made up of videos and photos, she gave the public a complete view of her inner thighs, raw toto staring at the camera saying high to the viewers as well as putting her hot ripped Mellons which Ghanaians normally refer to as Nufuo on display without any sign of shyness.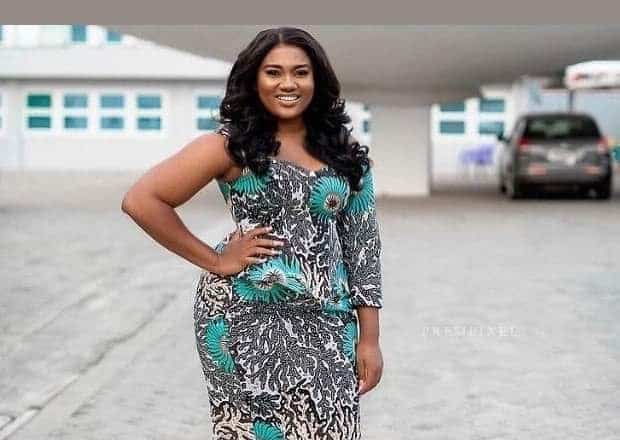 Click On the Red-Bell icon displayed at the right bottom corner of your reading screen to be the first person to get the latest news updates sent directly to your smartphone's notification.
Abena Korkor Goes Nak3d on Social Media
Thus new post by her has caused a lot of mixed reactions on social media with divided opinions some find it interesting while others not really happy with what she did this time around as some says she has gone too far and that she needed real help.
Watch Abena Korkor's Nake3d video
For those who have not yet seen the video and pictures, it is rather unfortunate that Townflex cannot share the video here on our platform for strict policy issues, but the video is currently popular on social media platforms like Twitter and Telegram.
Also Read: Abena Korkor claims that 'refined' Sarkodie tastes better [See Details]